NGO "Happy kids" help refugees
The NGO "Happy Kids" (women-led organisation, in normal life focused on environmental education and development of children creativity in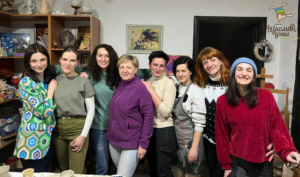 Uzhgorod) brought together representatives of public organizations and initiatives that help refugees  who were forced to leave their homes and leave Ukraine due to aggression by Russia.
The volunteer front included: "Caritas", "Rotary Club", "UzhNU Volunteer", "BUR" ("Building Ukraine Together", "RIK-U Printing House", "Nobilex", "Red Cross of Ukraine", NGO "Heart to Heart", NGO "FRI", NGO "Zakarpattia-Donbas", NGO "Zeleniy Varosh", Charitable Foundation "Stabilization Support Services", NGO "Nash Hid", Guest House "Charda", representatives of Uzhhorod City Council.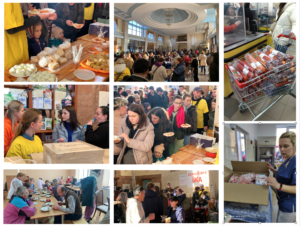 Together we have worked in the following areas: food, medical care, and medicine, transport (volunteers assist in transporting people and goods), volunteering (created a database of volunteers), children's leisure, humanitarian goods, assistance at border crossings, sending people for temporary residence to Slovakia.
https://zakarpattya.net.ua/News/218131-Zakarpatski-volontery-ob%E2%80%99iednalys-dlia-dopomohy-pereselentsiam-FOTO?fbclid=IwAR0nXzQAx_5OOgNdCVC5HIiUoYk_PXHb0L3-a1fL0Vl8EUorAlaXKs1wClI
We managed to:
Raise UAH 240,000. as charitable financial assistance. We spent the money on beds for internally displaced people, the purchase of necessary household items, as well as products for institutions that feed internally displaced people free of charge:
volunteer initiative "Strength of Uzhgorod" (daily feed thousands of migrants, provide clothing, help with settlement);
Chard Guest House (sheltered more than 40 migrants and delivers more than 100 dinners to the needy every day);
Onokivska TG (more than 700 internally displaced persons have found shelter here. Almost three hundred people eat in the canteens of local schools and kindergartens every day).
Receive tons of humanitarian aid from Denmark, the Czech Republic, and Slovakia. Everything we received was distributed among the settlers and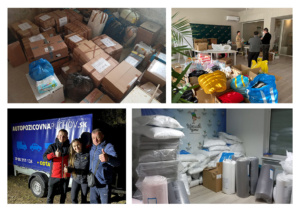 also sent to different cities of Ukraine (Kharkiv, Odesa, Mykolaiv, Bila Tserkva, Irpin, Zhytomyr, Ivano-Frankivsk, Cherkasy, Kyiv, Vasylkiv, Chernihiv).
https://www.facebook.com/shaslyvidity/posts/1951761238367475
https://www.facebook.com/shaslyvidity/videos/1174870926646069/
Help hundreds of thousands of citizens of Ukraine find housing.
Arrange more than 60 beds (make beds from pallets and provide mattresses and bed linen). https://www.facebook.com/shaslyvidity/posts/1942224165987849
Process hundreds of requests for the organization of transportation of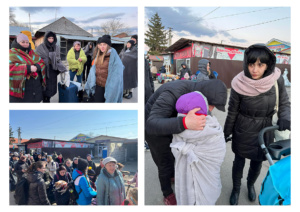 goods and people. Together with Slovak partners we organised transfer and helped with long-term accommodation in Slovakia to more than 150 refugees
Send more than 100 people abroad (mothers with children) to Slovakia.
https://www.facebook.com/siuzeva/posts/4669748163135659
https://www.facebook.com/siuzeva/posts/4657979594312516
Organized art therapy for IDP: 10 performances with the participation of puppet theater actors; dozens of pottery master-classes for mothers and children of migrants and volunteers.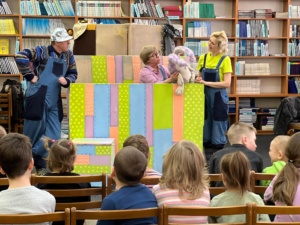 https://www.facebook.com/Tv21Ungvar.UA/videos/484200626681517/
https://www.facebook.com/shaslyvidity/posts/1944214959122103
Create a telegram channel with up-to-date information on opportunities to organize leisure and education for children and support for mothers who have been sheltered by Transcarpathia at this difficult time.
https://zakarpattya.net.ua/News/218819-Na-Zakarpatti-volontery-stvoryly-telehram-kanal-z-informatsiieiu-pro-aktyvnosti-dlia-simei-pereselentsiv
Organize a collection point for IDP children. https://www.facebook.com/shaslyvidity/posts/1941192322757700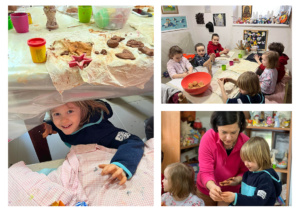 To unite the efforts of local teachers and psychologists, as well as internally displaced people around the organization of an alternative educational process
We are currently creating an educational club for children.
https://www.facebook.com/shaslyvidity/posts/1951967678346831
Organised 2 summer camp for children and young adults affected by war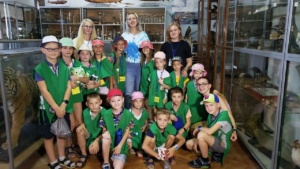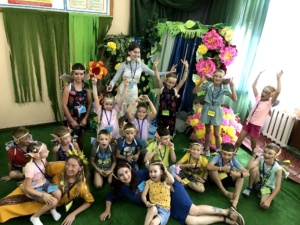 Posted by: Ludmila Siuzeva, August 22, 2022