Be part of Travedding: the Creative Mountains project is looking for bloggers and photographers
On April 18, the Creative Mountains project began accepting entries for a blogger and photographer contest for participation in "Travedding" art expeditions. The winners will join one or more of the expeditions to mountainous natural areas of Slovakia, Georgia, and Armenia from July to September 2023.


Each art expedition will last up to 7-9 days. During the expedition bloggers and photographers will visit the extraordinary natural sites and will be immersed in the culture of the unique mountain regions. The organizers will cover all expenses, including transportation, accommodation and meals in exchange for the content created by bloggers and photographers in each of the locations to be shared to people around the world to learn about these great, but remote places and their rich cultural heritage.

Authors of blogs and vlogs on Facebook, TikTok, Instagram or YouTube are invited to participate. Relevant blog topics include:

nature, 

travel,

culture and art, 

lifestyle, 

food, 

farming, 

ecology and sustainable development. 
Participation is open for residents of any country. 
The Travedding art expeditions aim to show that national parks and other protected areas preserve not only natural treasures but also unique cultural heritage. They are organized with the support of the Creative Europe programme for projects that use creative approaches in communication, allowing cultural actors to travel and exchange experiences across national borders.
Applications can be submitted until May 16 on the project website. No later than May 26, the organizers will announce the list of winners.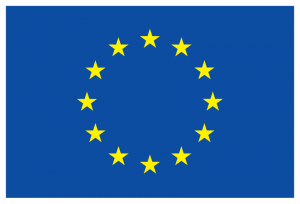 The art-expeditions are organised with the financial support of the European Union in the framework of the project "Creative mountains"
Posted by: Svetlana Belova, April 18, 2023