The Northern Lights helps in the fight against coronavirus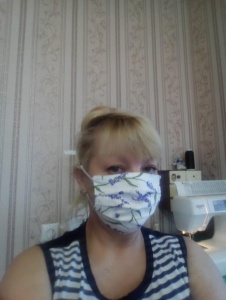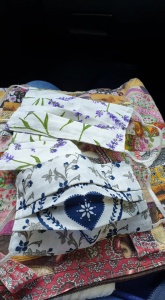 The Northern Lights project reacts to the current unprecedented situation with the spread of coronavirus and the rural residents in the villages of the Kenozero National Park began production of protective masks. It is important to supply these to the elderly people which are most vulnerable to the epidemic of coronavirus. However, sewing of masks may become a successful commercial activity for the local female entrepreneurs, because the history with coronavirus can drag on for a longer time and demand will grow outside the protected area.
The peculiarity of the coronavirus is that infection can occur even when an infected person feels good and unaware of the virus (during the incubation period), so he/she poses a great danger to others. Therefore, it is recommended to wear masks by everyone – both sick and healthy. For instance in Slovakia and China, this measure is paying off. And the material for masks can be any old thicker textile, even ones stored in grandmother's chests. Some doctors in Slovakia believe that thick cotton masks are even better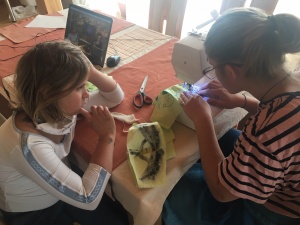 protection than disposable medical masks.
The leader of the Northern Lights project, Machaon International, initiated the production of masks with a humorous plot to raise a smile and cheer up in the difficult situation and ease off the stigma of being in a mask. Both adults and children participate in the production and slowly almost everyone now wears a mask in the streets of Slovakia. We are happy that Kenozero National Park joins in the fight against coronavirus and protection of others to stay healthy and safe.
Posted by: Svetlana Belova, March, 24, 2020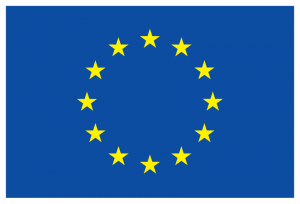 Project "Northern Lights" supported by EU