Summer camps for refugees "Green Treasures of Carpathians"
Dates: July-August 2022
We need:6000 €
We got: 1740 €
Donors: 3

Summer camp for children focused on linguistic and social integration of Ukrainian refugees lodged in High Tatras region into the Slovak society and on reconnecting children with nature. Children will have an unique opportunity to spend time in nature with other children with activities such as interesting games and expeditions. The programme is designed to enliven and to make ecological education with outdoor activities in nature more attractive to children and raise their curiosity for nature.
Terms
18-22.7.2022 (Slovak-Ukrainian)
26.-29.7.2022 (Slovak-Ukrainian)
1.-6.8.2022 (Svovak-Ukrainian-English)
15.-19.8.2022 (Slovak-Ukrainian)
Time: every day from 8:00 to 16:00
Location: Ganovce – an attractive village due to its unique location and relaxed ambience, well known for its healing mineral springs and paleontological finds, including a petrified brain of a Neanderthal man. The village is well positioned,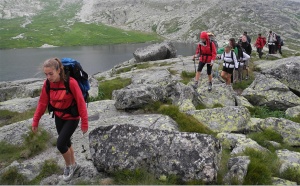 near several national parks. One of them is Slovak Paradise, famous for its deep-cut river canyons and gorges with amazing waterfalls, and another encompasses the beautiful High Tatras Mountains.
Programme:
sport exercises in the morning
2-3 nature experience tours to Slovak Paradise and High Tatras national parks
exploring natural and cultural heritage of Ganovce village with local guides
creative and culinary master-classes
sport games, adventures, friendship 🙂
Number of children in the group: 15
Age: 8-15 years
The cost of one camp: 1,500 EUR / 100 EUR for 1 child (salary of multi-lingual camp-leaders, nature guides and craft-masters, transport, meals, swimming-pool, material for master-classes)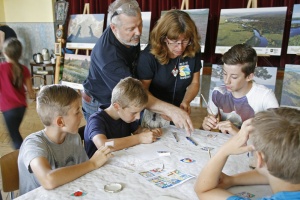 By supporting the camps you could provide great help for Ukrainian mothers, as they can be employed, first of all in tourism sector in High Tatras when they children will be in the camp.
We would be very grateful for your donations to the account:
Bank Account Owner: ZDRUZENIE PRE OCHRANU PRIRODY – MACHAON INTERNATIONAL
Kratka 1074/14 Poprad 05801 Slovakia
ICO 42086973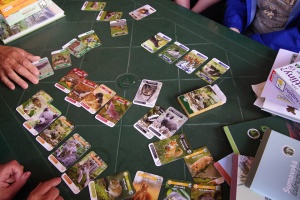 IBAN SK28 7500 0000 0040 0800 6368
Please indicate as the purpose of payment: Charity donation eco-camps for Ukrainian children.
We would be very grateful for "material support" for camps organisation, too: ecological games, plant and animal guides, caps, camping equipment, prizes for children, etc.