Summer camps for refugees "Green Treasures of Carpathians"
Dates: June-August 2023
We need:7350 €
We got: 3400 €
Donors: EU Care, Creative Europe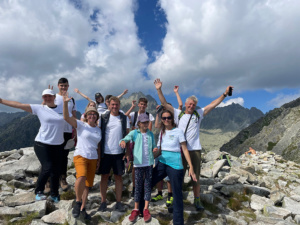 Summer camp for  teenagers focused on linguistic and social integration of Ukrainian refugees lodged in the High Tatras region into the Slovak society and on reconnecting teenagers affected by war with nature. Teenagers will have an unique opportunity to spend time in nature with their Slovakian counterparts with activities such as interesting games and expeditions. The program is designed to enliven and to make ecological education with outdoor activities in nature more attractive to teenagers and to raise their curiosity for nature as well as to help with resolving their problems of passivity, depression and post-traumatic syndrome, typical for refugees.
We believe that thanks to the green nature of the Carpathians and outdoor adventure the Ukrainians affected by war – not only teenagers, but also their parents will be more happy and optimistic.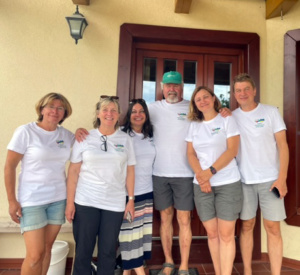 Our Slovak-Ukrainian-UK team organised the first such a camp for refugees last summer with kind support of Dee Modric and Andrea Reynolds (UK). All teenagers regardless of their country of origin said it was the best camp in the lifetime.
Terms
25-30.6.2023 (round-the-clock camp)
24.-28.7.2023 (day-camp)
24.8-28.8.2023 (day-camp)
Time:
1st camp: start at 18:00 on 25.6., end at 20:00 on 30.6.
2nd and 3rd camp: every day from 8:00 to 16:00
Location:
1st  camp: village Dedinky near Palcmanská Maša reservoir, Slovak paradise national park
2nd and 3rd camp: Gánovce – an attractive village due to its unique location and relaxed ambience, well known for its healing mineral springs and paleontological finds, including a petrified brain of a Neanderthal man. The village is well positioned near several national parks. One of them is Slovak paradise, famous for its deep-cut river canyons and gorges with amazing waterfalls, and another encompasses the beautiful High Tatra Mountains.
Program of each camp will include: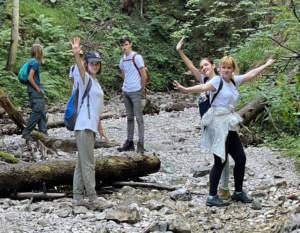 nature experience tours to Slovak paradise national park
exploring natural and cultural heritage of Dedinky and Ganovce villages with local guides and employees of Slovak paradise national park
musical, creative and culinary master-classes and worhshops
sport games, adventures, friendship 🙂
exclusively for the first camp: preparation of musical performance for the festival "Wedding in paradise"
Number of children in the each camp: 15-17 (10-12 Ukrainians and 3-5 Slovaks, children from other countries are welcome!)

Age: 11-17 years
 The cost of camps:
1st camp: EUR 3,750 / (accommodation, salary of Ukrainian camp-leaders (high-professional musicians), guides from Slovak paradise national park, transport, food, materials for workshops)
2nd and 3rd camp: EUR 1,800 / EUR 120 per 1 child (salary of Ukrainian camp-leaders, guides from Slovak paradise national park, transport, meals, visits to the swimming pool, materials for the workshops)
By supporting the camps you could provide great help for Ukrainian mothers, as they can be at work.
We would be very grateful for your donations to the account:
Bank Account Owner: ZDRUZENIE PRE OCHRANU PRIRODY – MACHAON INTERNATIONAL
Kratka 1074/14 Poprad 05801 Slovakia
ICO 42086973
IBAN SK28 7500 0000 0040 0800 6368
Please indicate as the purpose of payment: Charity donation for refugees camps "Green Treasures of Carpathians"
We would be very grateful for  "material support" for camp organisation, too: ecological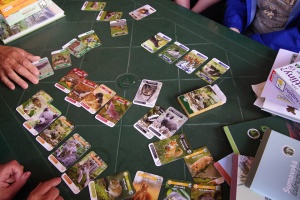 games, plant and animal guides, caps, t-shirts, camping equipment, prizes for children (for example stickers of your national park), etc.
Thank you very much for your support!!!
Posted by: Svetlana Belova, director of the Association for nature conservation "Machaon international"