Alexey Sheboldaev
(Art-coordinator)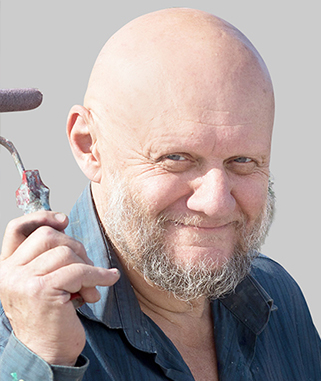 Alexey Sheboldayev is the professor of drawing and painting. Since 2013, he has participated in international art-projects of Machaon International as art-coordinator or artist. Together we organised 2 art-symposia in Kazakhstan, 3 in Russia, 1 in Czech Republic and 3 in Slovakia. 
Aleksey works in the genre of landscape, portrait, nude, still life, pictures. His favorite techniques are oil and pastel, which made heartfelt lyrical landscapes dedicated to quiet provincial corners of many countries of Europe and America. He participated in numerous exhibitions and projects. His paintings are stored in private and public collections in Russia, Holland, France, Italy, USA, Canada, Slovakia, Japan and Korea.
Thanks great creativity and extraordinary talent to awaking aspirations and creativity of young people, Alexey is the "heart" of our open for public, community-spirited art-symposia. He believes that art education from an early age and creative expression are very important for the formation of a harmonious personality, and for more than 40 years infects hundreds of young people with a love of creativity.
Why I love art-projects of Machaon?
The artist does not like to be limited. He needs complete freedom. When I come to remote villages, I feel this freedom as well as a huge surge of energy. Here, long-forgotten ideas are revived in my head. And I do not get tired even when working for long periods of time. And the friendly competition with the other artists during the symposia is also important.
Alexey in action